Instead of trying to tackle floor waxing in Winter Park yourself, leave it to our team of experts.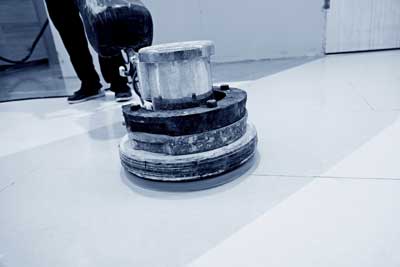 Floor waxing comes with a variety of benefits. You might remember seeing a floor buffing and waxing machine available for sale or for rent at your local hardware store, but the look of it may have scared you away from doing this service at your home or office. Instead of trying to tackle floor waxing yourself, leave it to our team of experts at Proclean Properties Inc. Our floor waxing services are available to both residential and commercial customers in Winter Park, Florida. We will bring the tools and equipment needed to clean and wax your floor, giving it a shiny, new look that you'll love.
In addition to a restored appearance, floor waxing will also help to extend the life of your flooring. We apply a coating of protective wax over the top of the material, preventing dirt and debris from getting ground into the floor. You'll also notice how much easier it is to clean your floors after they've been waxed. Stains that have been sitting on the floors for long periods of time are nearly impossible to clean, but our stripping and waxing service will often get rid of those spots and leave behind a clean floor that's much easier to maintain.
In some commercial structures, hygiene and sanitation are extremely important, so keeping the floors clean is a necessity. This is especially true in health care clinics, hospitals, restaurants, and assisted living facilities. If you find yourself constantly mopping your floors or wiping dirty areas without getting the results you want, it may be time to bring in a professional for floor waxing.
---
At Proclean Properties Inc., we offer floor waxing services in Winter Park, Orlando, Windermere, Winter Garden, Oviedo, Longwood, Wekiva Springs, Apopka, Lake Mary, Sanford, Doctor Phillips, Ocoee, Waterford Lakes, Maitland, and Altamonte Springs, Florida.