Call us today to schedule a consultation for your residential floor cleaning needs in Lake Mary, FL.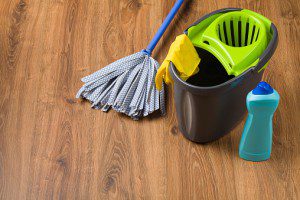 There are a number of different types of flooring used in homes around the country. The most common choice is carpet, especially in bedrooms and living areas. Carpet is warm and soft, but its fibers can trap dirt and dust, causing allergic reactions and symptoms. It can also retain moisture, leading to mold growth, especially in humid climates such as what we have here in Lake Mary, Florida. Instead of carpet, some homeowners elect for flooring that resists moisture and mold growth, such as laminate, tile, vinyl, or stone. Laminate and vinyl are easy to maintain, while stone and tile take a little more maintenance to look their best.
At Proclean Properties Inc., we provide residential floor cleaning services for those in the Lake Mary area. Our experienced technicians know how to properly clean all types of flooring. Because we walk across the floors in our homes on a daily basis, the dirt from outside tends to be tracked in and cause stains. Stained carpet is especially hard to clean, so we will use our eco-friendly products to eliminate stains and freshen up the carpet in the whole room. You can choose from two levels of residential floor cleaning service: one for minor stains and the other for carpets that are heavily soiled.
Another of our residential floor cleaning services is tile and grout cleaning. We use specialized tools to make sure that every trace of dirt is eliminated from all parts of the floor. Call us today to schedule a consultation for your residential floor cleaning needs.
---
Serving residential floor cleaning in Lake Mary, Winter Garden, Windermere, Orlando, Winter Park, Oviedo, Longwood, Wekiva Springs, Sanford, Apopka, Doctor Philips, Ocoee, Waterford Lakes, Maitland, or Altamonte Springs!  We will make your carpet and tile floors look brand new again!