We're here to meet all of your residential floor cleaning needs in the Winter Garden, FL area.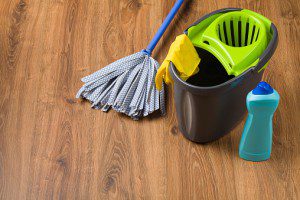 There's nothing like the look and feel of nice, clean floors. However, keeping the flooring in your home clean is easier said than done. This is where our team of professionals at Proclean Properties Inc. comes in. We provide several different residential floor cleaning services in the Winter Garden, Florida area and will do everything we can to exceed your expectations.
Our Residential Floor Cleaning Services
There are two main residential floor cleaning services that we provide: carpet cleaning services and tile and grout cleaning. When we come to clean your carpets, we can eliminate minor stains from your flooring and thoroughly clean your carpeting. We use an exclusive green, zero-residue solution while cleaning carpets that effectively removes even the most stubborn spots and stains.
If you have us come and clean your tile, we can eliminate dirt from your grout and get rid of stains on the actual tiles. When we clean tile, we use a state-of-the-art vacuum and a high-pressure rinsing system that can safely clean any type of ceramic or porcelain tile. After we get done cleaning your tile and grout, we know you'll be amazed by how good your flooring looks.
Why Should You Choose Us for Residential Floor Cleaning?
There are many different reasons why you should let us at Proclean Properties Inc. meet all of your residential floor cleaning needs. These include some of the following:
We don't give up. When you have us come and clean your tile or your carpet, we will be diligent about removing stains and marks from your flooring. Our goal is to make your floors look like new again.
Our prices are affordable. We strive to maintain competitive rates on all of the residential floor cleaning services we provide. This way, transforming the look of your home's flooring isn't out of your budget.
We take the time to find and treat problem areas. If there are certain spots on your tile or carpeting that are particularly dirty or stained, we'll make sure that we pay special attention to these areas.
We guarantee your satisfaction. When you have us come and clean your tile or carpet, we won't be happy until you're happy with the end result.
One of the main things that sets our residential floor cleaning services apart is the fact that we are more than willing to provide you with tips and tricks relating to how you can take care of your floors yourself. Whether you want to know more about treating small stains on your carpet or want to know how to keep your grout from getting dirty, we are the only place you need to turn to for advice.
Give Us a Call Today
At Proclean Properties Inc., we can't wait to provide you with residential floor cleaning services and completely transform the overall look of the tile or carpet in your home. If you would like to know more about what our services include or why you should choose us to help you take care of your flooring, contact us today.
---
At Proclean Properties Inc., we offer residential floor cleaning services in Orlando, Windermere, Winter Garden, Winter Park, Oviedo, Longwood, Wekiva Springs, Apopka, Lake Mary, Sanford, Doctor Phillips, Ocoee, Waterford Lakes, Maitland, Chuluota, Geneva, Deltona, Bennett Park, Eustis, Isleworth, and Altamonte Springs, Florida.