We can keep your furniture looking clean and fresh with upholstery cleaning.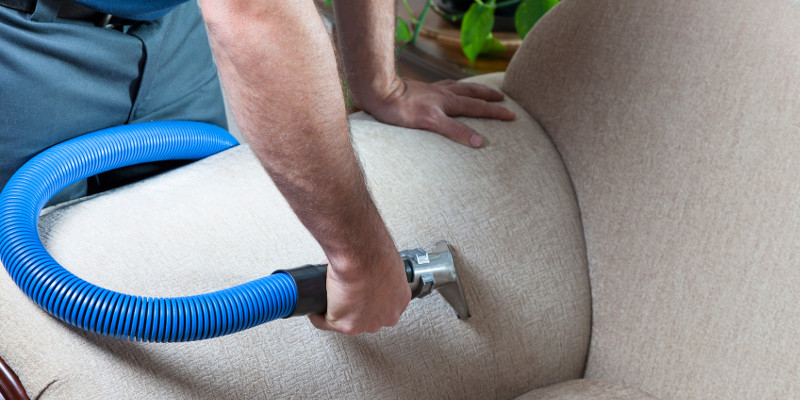 Keeping your home neat and clean is very important to many people. A clean home can lessen anxiety and help people feel calm in their homes. There are a few things people tend to overlook, however, like cleaning the upholstery on their furniture. Upholstery cleaning is important to keep your furniture looking fresh and clean. At Proclean Properties Inc., we can clean the upholstery in your Lake Mary, Florida home so it will look clean and feel brand new again. You will be amazed at how much of a difference you notice with your furniture and how it looks and feels.
At Proclean Properties Inc., we know that your upholstered furniture is used daily, and over time, it can really start to look dingy. Sometimes we don't even notice how dirty it has gotten until it is cleaned. Dirt and oil from your body can transfer onto the furniture, food gets spilled, and it starts to look very dirty. This is where we can step in and give you some help. Our upholstery cleaning services can remove food stains, body oils, and dirt. Upholstery cleaning can be done on many types of furniture including fabric and microfiber. We clean couches, loveseats, recliners, foot stools, and ottomans. We can also clean headboards and footboards that have been upholstered. Your furniture will look clean and vibrant again, which will in turn help your home to look and feel clean. Your furniture will look almost like new.
If you would like to schedule upholstery cleaning with us at Proclean Properties Inc., give us a call today. Our cleaning crew is friendly and reliable. We will show up on time and ready to get to work on your upholstery. We offer prices that are fair and affordable. We can help you get everything in your home clean once more.
---
At Proclean Properties Inc., we offer upholstery cleaning services in Orlando, Windermere, Winter Garden, Winter Park, Oviedo, Longwood, Wekiva Springs, Apopka, Lake Mary, Sanford, Doctor Phillips, Ocoee, Waterford Lakes, Maitland, Chuluota, Geneva, Deltona, Bennett Park, Eustis, Isleworth, and Altamonte Springs, Florida.