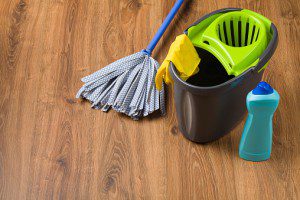 Everyone loves a clean house.  When your home is clean, you are able to be more productive in your work and your hobbies.  An uncluttered home leaves you free of guilt and able to work on the things you want to work on, rather than worrying about cleaning the house.  One of the best ways to achieve an uncluttered living space is through regular deep-cleaning.  When it comes to a really thorough cleaning, you probably don't have the time to do it all yourself.  In this case, it is a good idea to hire residential cleaning services.
Residential cleaning services can help with deep-cleaning tasks that need to be done in your home.  They include things such as carpet cleaning, upholstery cleaning, tile & grout cleaning, floor cleaning and floor stripping and waxing, to name a few.  Regular carpet cleaning needs to be done at least once or twice a year, depending on the amount of use your carpet gets.  Upholstery cleaning can be done once a year or as needed.  Deep-cleaning your tile & grout about every 12 months makes it easier for you to keep it clean the rest of the year.  You can hire our residential cleaning services to help with some of these tasks or all of them.  Just imagine how much extra time you will have on your hands when you don't have to worry about the deep-cleaning projects!
At Proclean Properties Inc., we offer residential cleaning services in Orlando, Winter Garden, and Windermere, FL.  Whether you need carpets and upholstery cleaned or floor cleaning services, contact us, and we can help you with your deep-cleaning needs.